MH Containment is the home of MoldHold™
and

Asbestos Shield

™
---
Asbestos Shield™ is our new tool
for safely and effectively containing asbestos.
Quinn's my name.
My job is to inform you about
MH Containment.
Find Out More About Me HERE!

Download
Asbestos Shield™ Reports:
In 2018, global property damage experts commissioned MH Containment to study the viability of using MoldHold™as an effective first response for containing asbestos (PACMs) as an adjunct to the client's water mitigation services.
MH Containment contracted the well-respected industrial hygienists at Environmental Air Quality Professionals (EAQP) to perform independent testing. Nearly two years later, the results were in, exceeding every expectation: in response to the testing project's findings, our client wrote, "The tests and results were great and our H&S manager is more than happy, thank you. . . . [We] will be in touch to place an order."  You can download that report here.
MH Containment immediately added Asbestos Shield™ to its product offerings.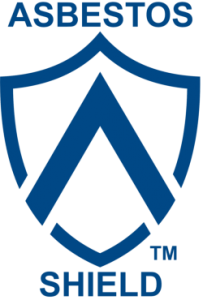 For further reading about how Asbestos Shield™ may protect against airborne particulate in different environments, such as those seen with a fire or water loss, check out the July 31, 2020, editorial by Michael Pinto in R&R Magazine entitled "Asbestos Abatement Techniques Were Key to the Mold Remediation Industry; Now Mold Technology May Return the Favor."
This excellent piece is based on the EAQP proof-of-concept testing and is also available to download as a PDF.
– Our flagship product –
MoldHold…
for covering mold
---
Be prepared with a MH Indoor Air Quality First Response Kit

Click Image to View!

---
Here at MH Containment – We've got you covered!